"Whatever we do whether in word or deed, we shall work heartily for the Lord and not men, giving thanks always for everything. We will treat all patients with the respect and dignity in which they were created, honoring the trust they have placed in us by rendering the best medical care possible."
Welcome To Bayside Women's Health
Bayside Women's Health, has been providing high-quality care for women on the Eastern Shore since Dr. Fred Diegmann opened his doors in Fairhope more than 45 years ago. At the time, he was the only Obstetrician in Baldwin County. Over the years, his practice has evolved to now include Dr. Bret Henderson, Dr. Megan Missanelli,  Dr. Lauren Cooper and Dr. Christine Hude. As a group, our physicians are dedicated to providing comprehensive and compassionate care for women through all phases of their lives. From pregnancy to menopause, our office brings experience and innovation. Our staff is as dedicated to our mission as our physicians and several have been with us for many years. You will always see familiar and kind faces at Bayside Women's Health.
We understand that life is busy, so we are pleased to offer, in most instances, same day appointments. We are also beginning to provide Telemedicine appointments through certain insurance providers.
Our answering service is available 24/7 for our obstetric and emergency gynecology patients. We also do not share call with any other group, guaranteeing that our own physicians will be available for delivery of our pregnant patients at any time.
We appreciate your confidence in us and hope to participate in your health for many years.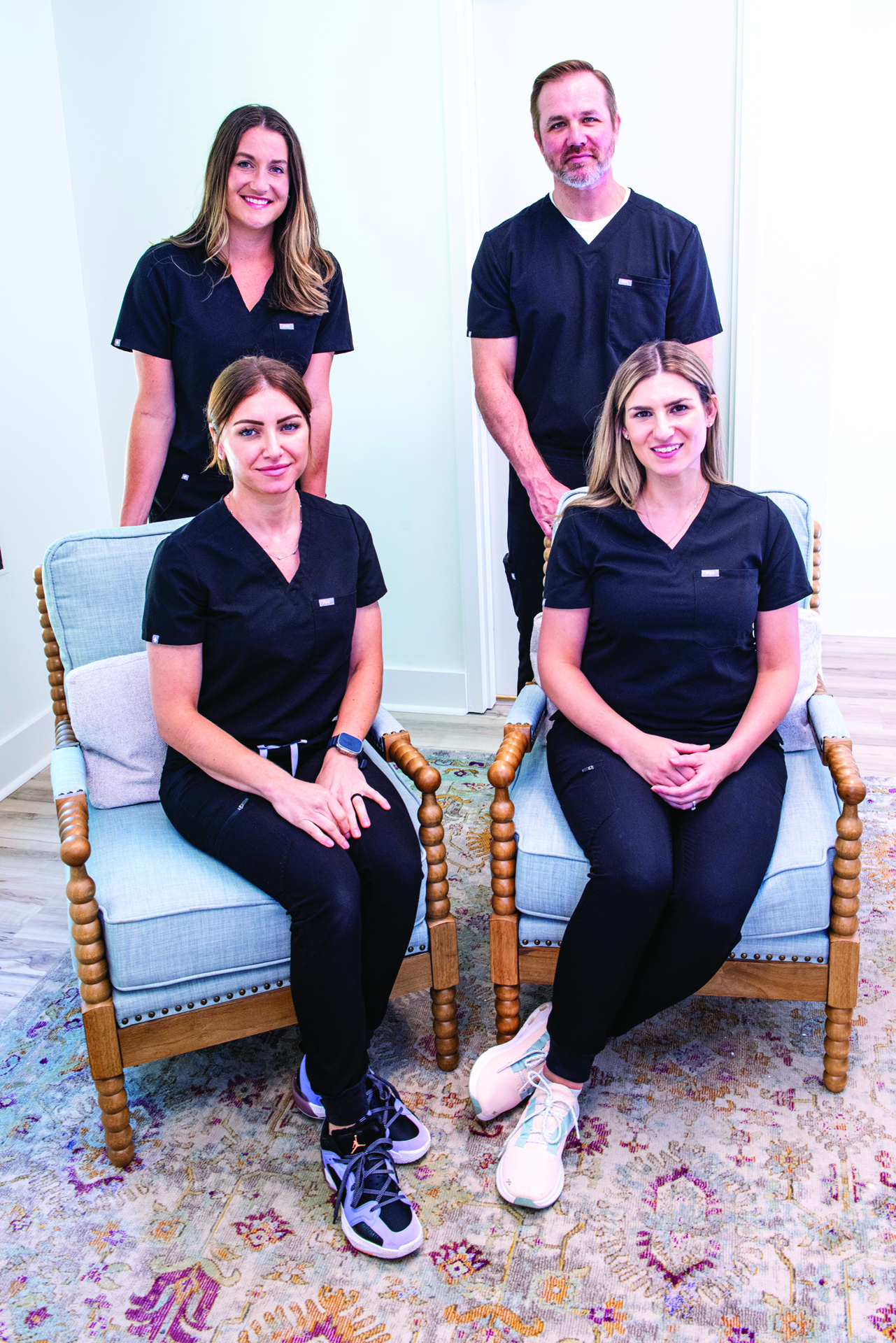 Routine and high risk pregnancy comprehensive care advocating for our patients to have their optimal reproductive experience.
Annual wellness and pap smears as well as management of acute and chronic gynecologic problems.
Complete discussion of all contraceptive methods and the appropriate choice for you. Initial evaluation of infertility.
Thorough evalution and discussion of hormone replacement therapy options for longterm health and wellness.
Medical and surgical management of pelvic organ prolapse and the different types of urinary incontinence.
Menstrual cycle education and mangement options for young women.
"They made my husband and I feel like FAMILY!"
"Dr. Henderson and his office staff were the most compassionate and caring individuals throughout my pregnancy. New to AL from AZ, they made my husband and I feel like FAMILY! After a miscarriage with our first child, Dr. Henderson restored me with the confidence and assurance for a successful and healthy pregnancy. We are BEYOND humbled and grateful for Dr. Henderson and his AMAZING staff! And now we are blessed with our BEAUTIFUL BABY BOY!"
– Alicia C.